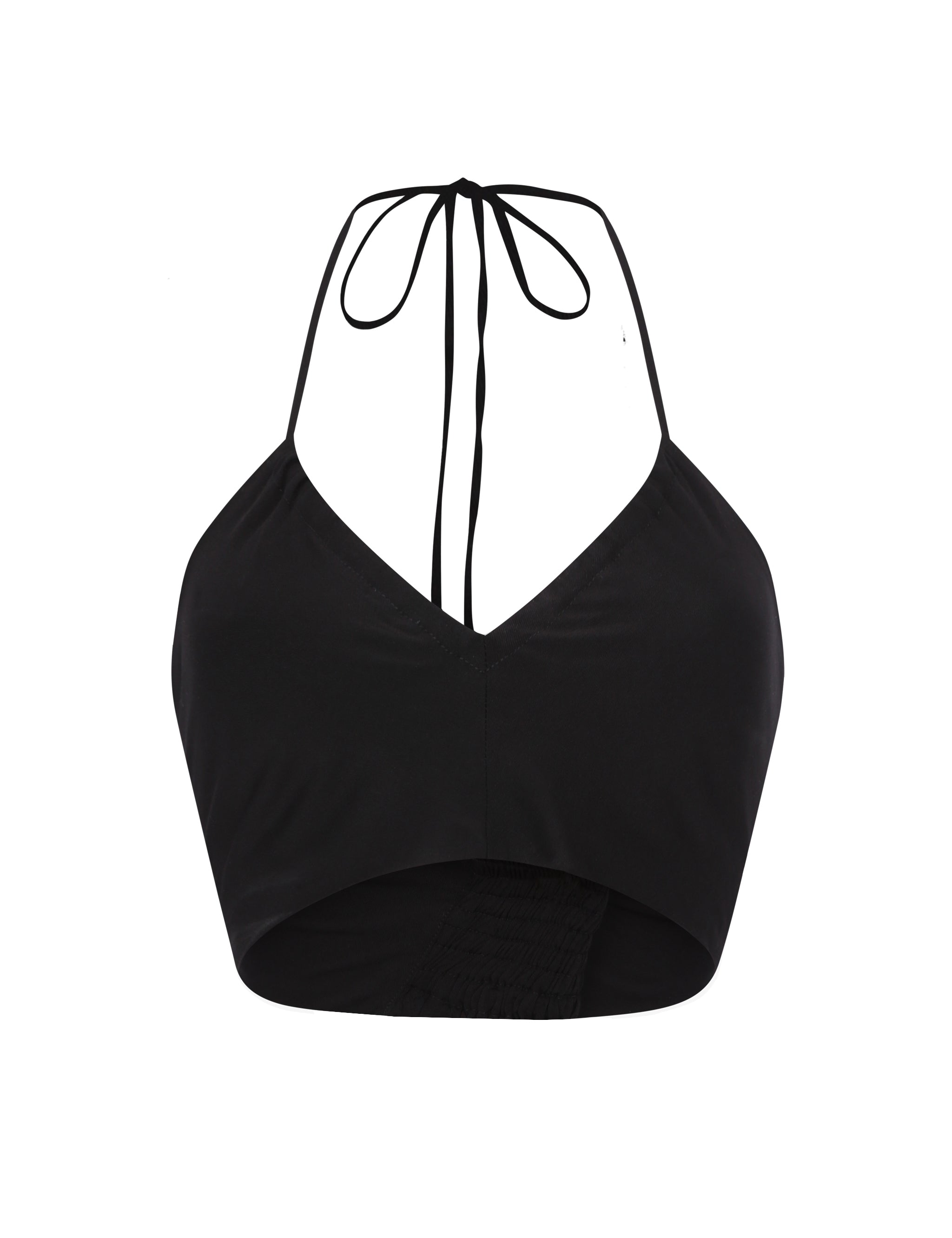 Description
Sizing and Care
Shipping
Returns
BUST SHAPING NECKLINE, STRAPS THAT CAN BE WORN CROSSED IN FRONT OR HALTER STYLE. IN STRIKING BLACK THAT GOES WITH EVERYTHING.
Size Reference
Small:
Bust: 82 cm

Medium:
Bust: 84 cm

Large:
Bust: 86 cm

Composition
80% Polyester
20% Cotton

Care
Handwash
Dry clean
No washing machine
No dryer
Soft iron

This product ships via DHL Express. Find out more here.
You can find information about our refund policy here.